Multi-Day tour with Freeriding in Narvikfjellet and Skitouring around Narvik

This program combines a few days of freeriding in Narvikfjellet with skitouring in the mountains and stunning fjords around Narvik. This program is designed for advanced skiers and splitboardes, and also ideal for returning guests that have skied with me in Norway or Georgia before.

FREERIDE

Ride Narvikfjellet's legendary back-bowl lines like Mørkholla or Tredjeholla with a local ACMG Ski Guide! Going with a certified ski guide gives you access to first-hand avalanche information and the best snow of the day - and access to his favourite lines. Lifts take you to 1000 m, from where some runs are accessible - but the better lines require some walking up (20-30 min) to reach the north and south facing runs of Tredjetoppen (1272 m).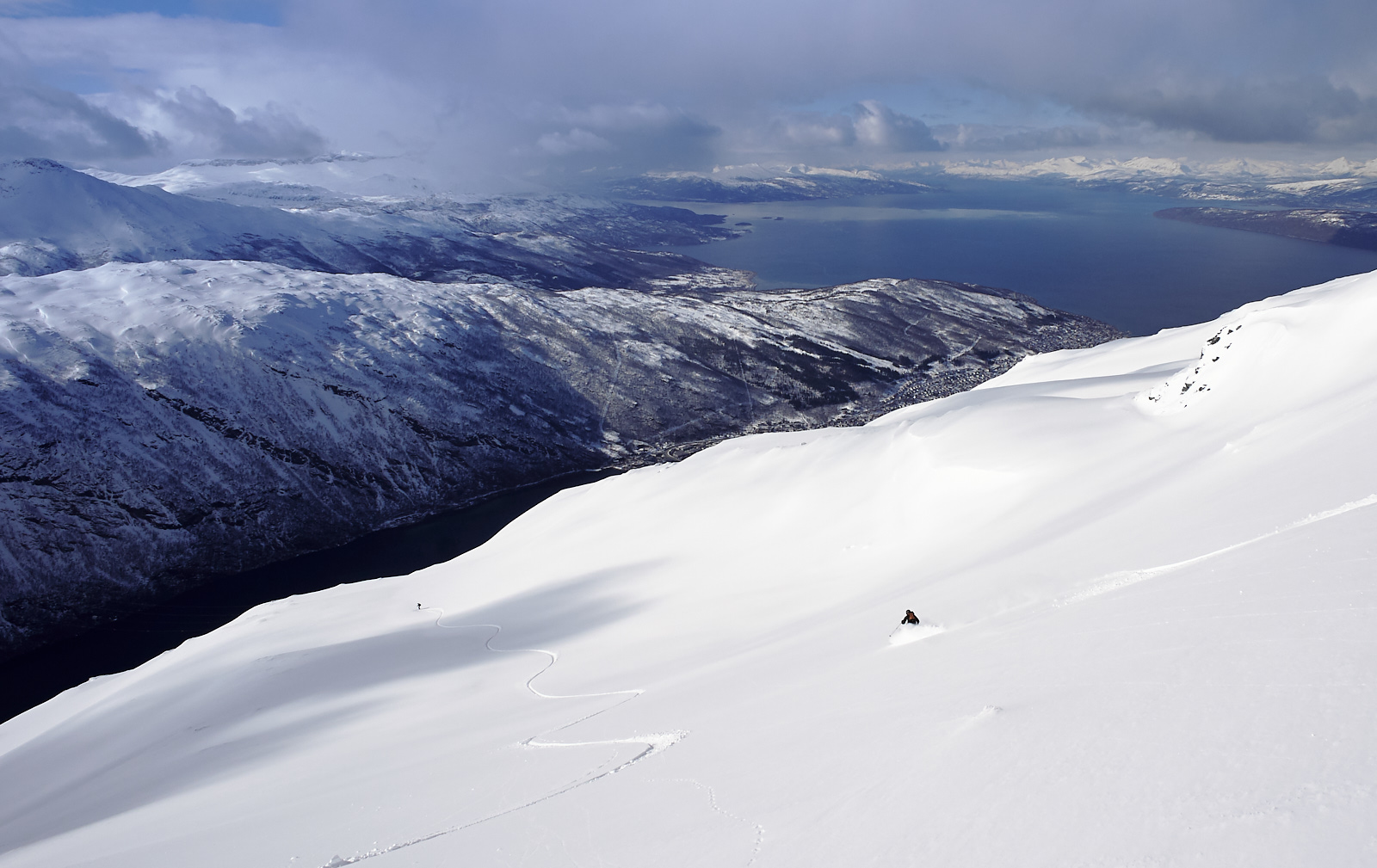 SKI TOURING

Narvik offers endless opportunities for ski touring in stunning areas untouched by the crowds. The variety of terrain is unique in Norway. Moderate long slopes to steep faces and steep couloirs, short tours to 1700m vertical in the glaciated world of Frostisen (1724 m). Tours are picked depending on skill set, experience of the group, weather and avalanche conditions.


Combinations:

4 Days:
2 days freeride in Narvikfjellet
2 days skitouring around Narvik

6 days:
3 days freeride and ski touring in Narvikfjellet
3 days skitouring around Narvik

Dates/Periods:
April 2020. Other periods: on request.

Prices (incl. lift ticket)
4 days:
1 person private guiding: NOK 14000
Group of 2 people: NOK 7000 pp.
Group of 3 - 4 people: NOK 5000 pp.
6 days:
1 person private guiding: NOK 21000
Group of 2 people: NOK 10500 NOK pp.
Group of 3 - 4 people: NOK 7500 NOK pp.
Groups of more than 4 people:

contact me

for details.

Accommodation


Accommodation is not included, but I will help to arrange accommodation.

My personal recommendation is guesthouse

Breidablikk,

a lovely guesthouse in the center of Narvik. Prices start at NOK 1195 NOK for a double room.

Included in the price: Guiding + gondola ticket.
Equipment list ski touring: see here
If you need to rent equipment of have any other questions, contact me.

To book a few days of skiing/splitboarding with me, contact me.